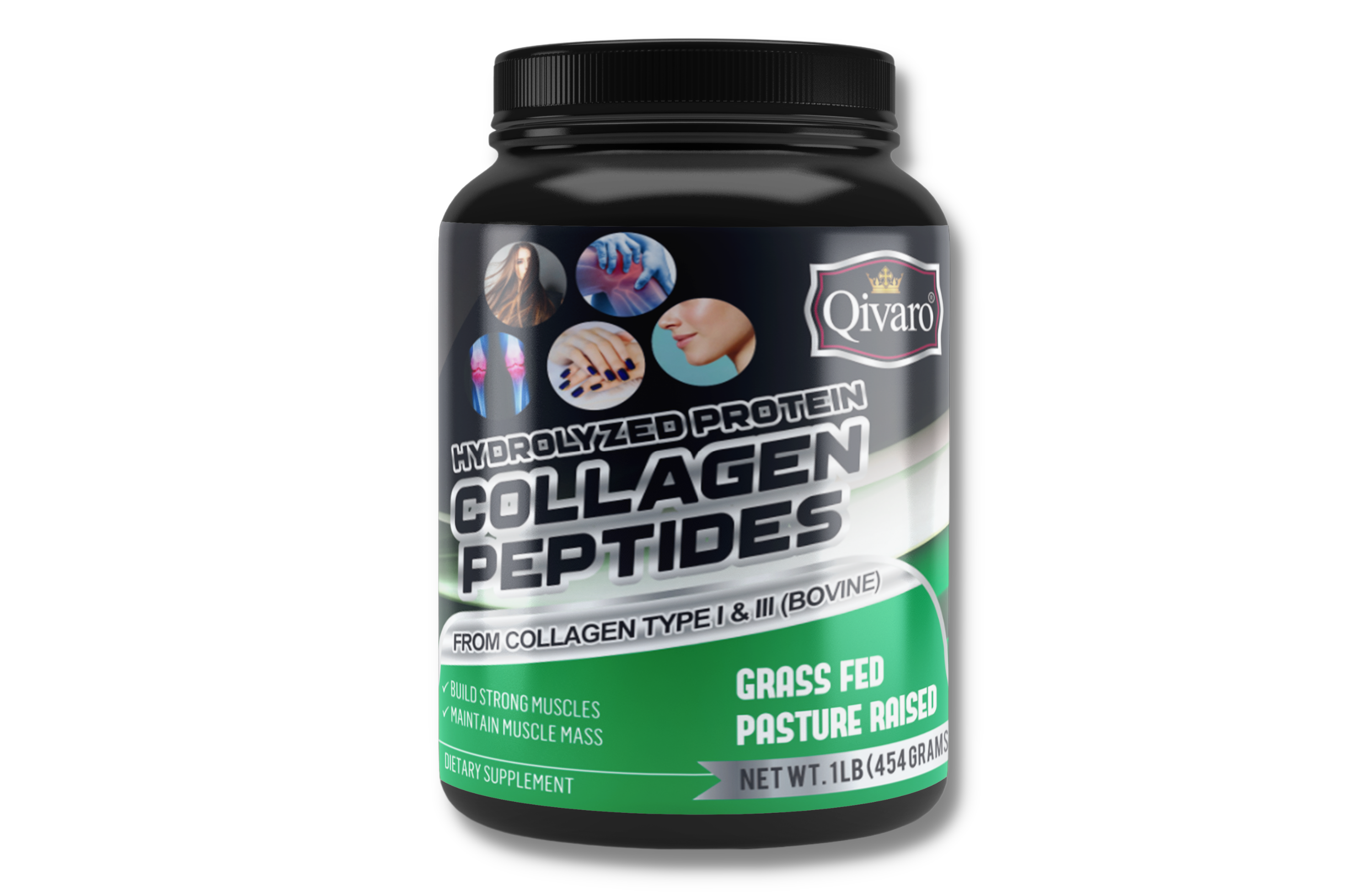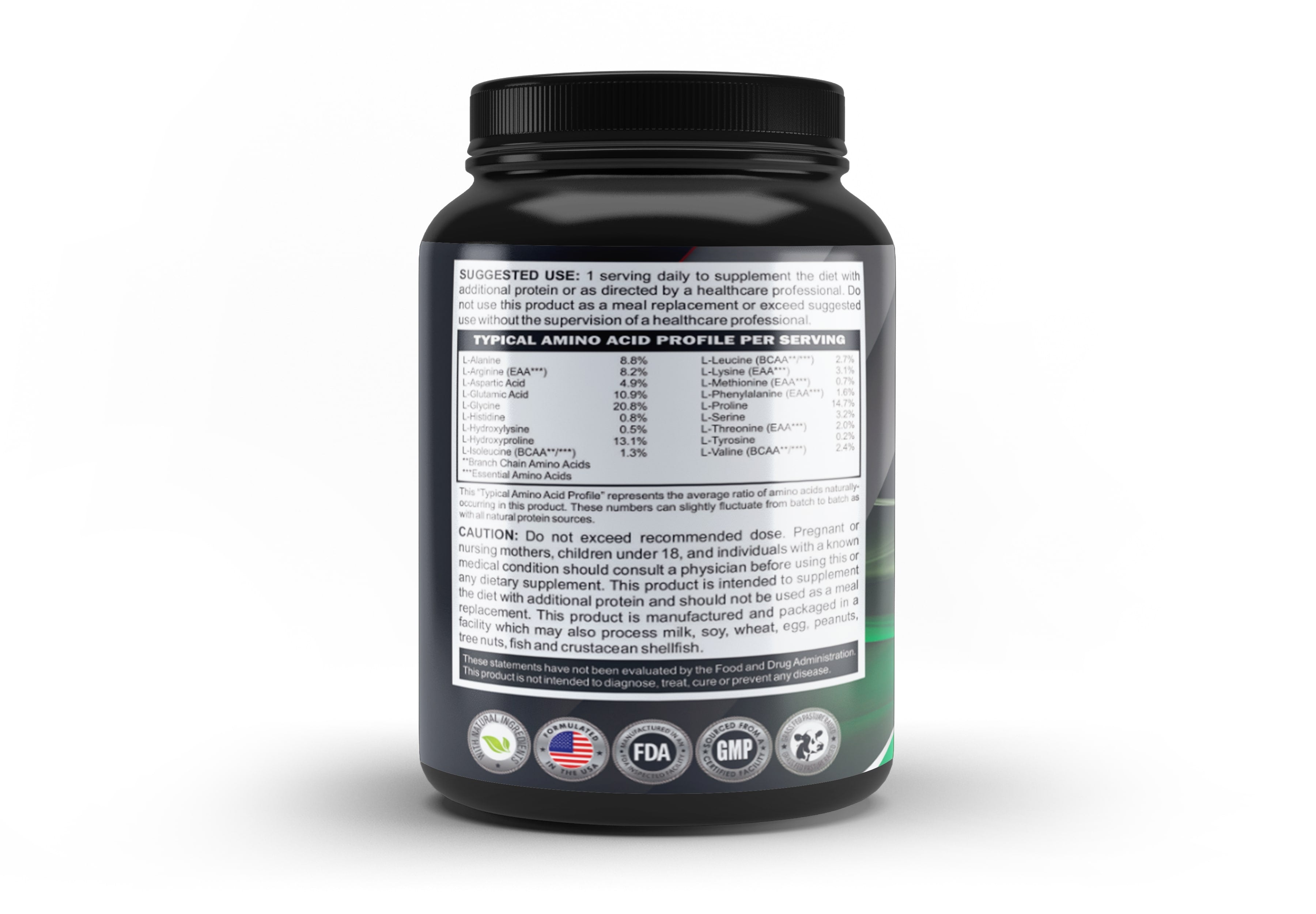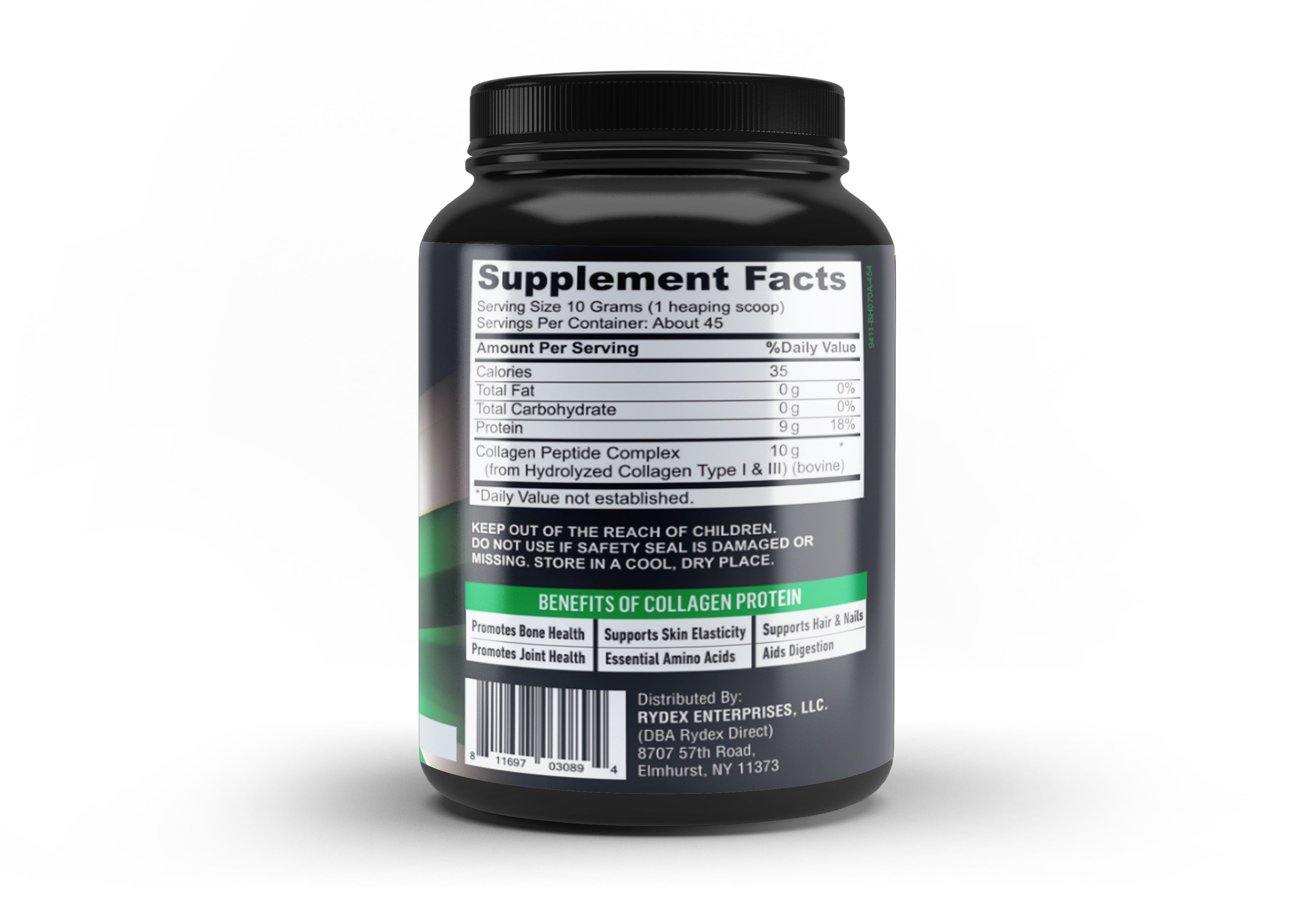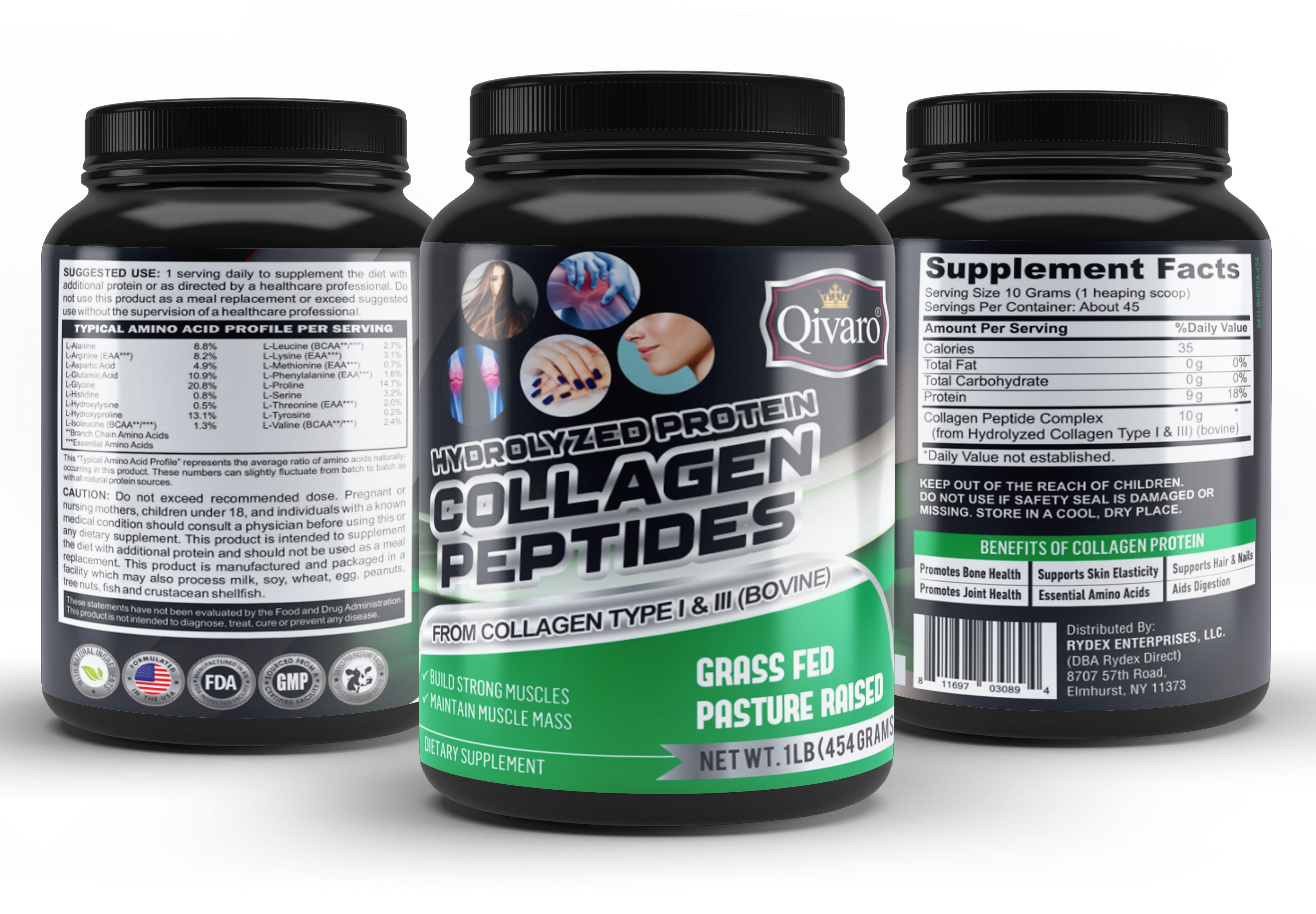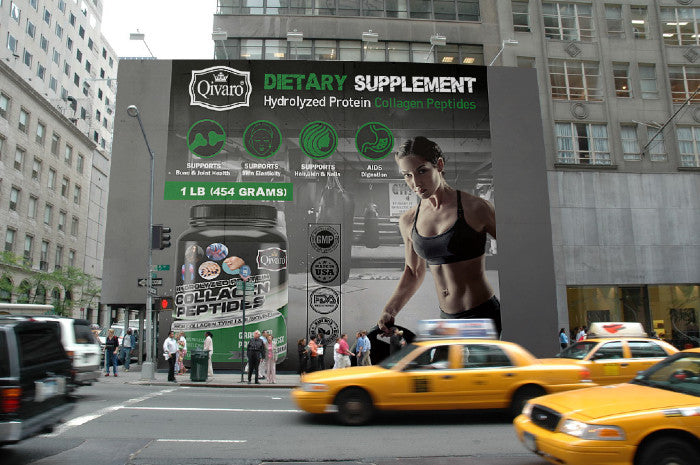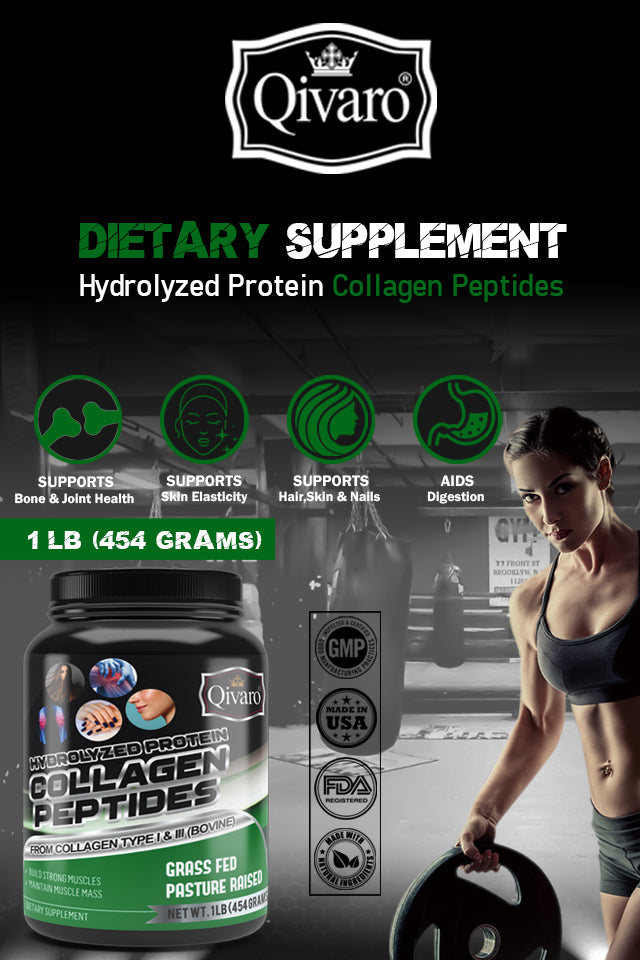 QWN04A - Hydrolyzed Collagen Peptides Protein Powder
---
Qivaro Hydrolyzed Collagen Peptide is a high-quality small-molecule collagen, which is easier to be absorbed by the body than protein. Collagen is a structural protein of the human body, mainly found in the skin and connective tissues. Collagen is tough and stretchable. It plays an important function in the human body. It protects the eyes and keeps the cornea moist, lubricates the joints to keep the joints flexible, and supports the mesh structure to keep the skin elastic and smooth. The human body's ability to produce collagen will be degraded by age, lifestyle, and environmental pollution. If the human body lacks or does not produce enough collagen, it will cause various problems, such as dry skin, wrinkles, cellulite, various allergies, inflammation, etc. A daily supplement of Qivaro Hydrolyzed Collagen Peptide can absorb high-quality amino acids, help the human body to improve the production of collagen, maintain the health of cell membranes, help the skin maintain elasticity and luster, reduce wrinkles, and protect the health of various joints and connective tissues.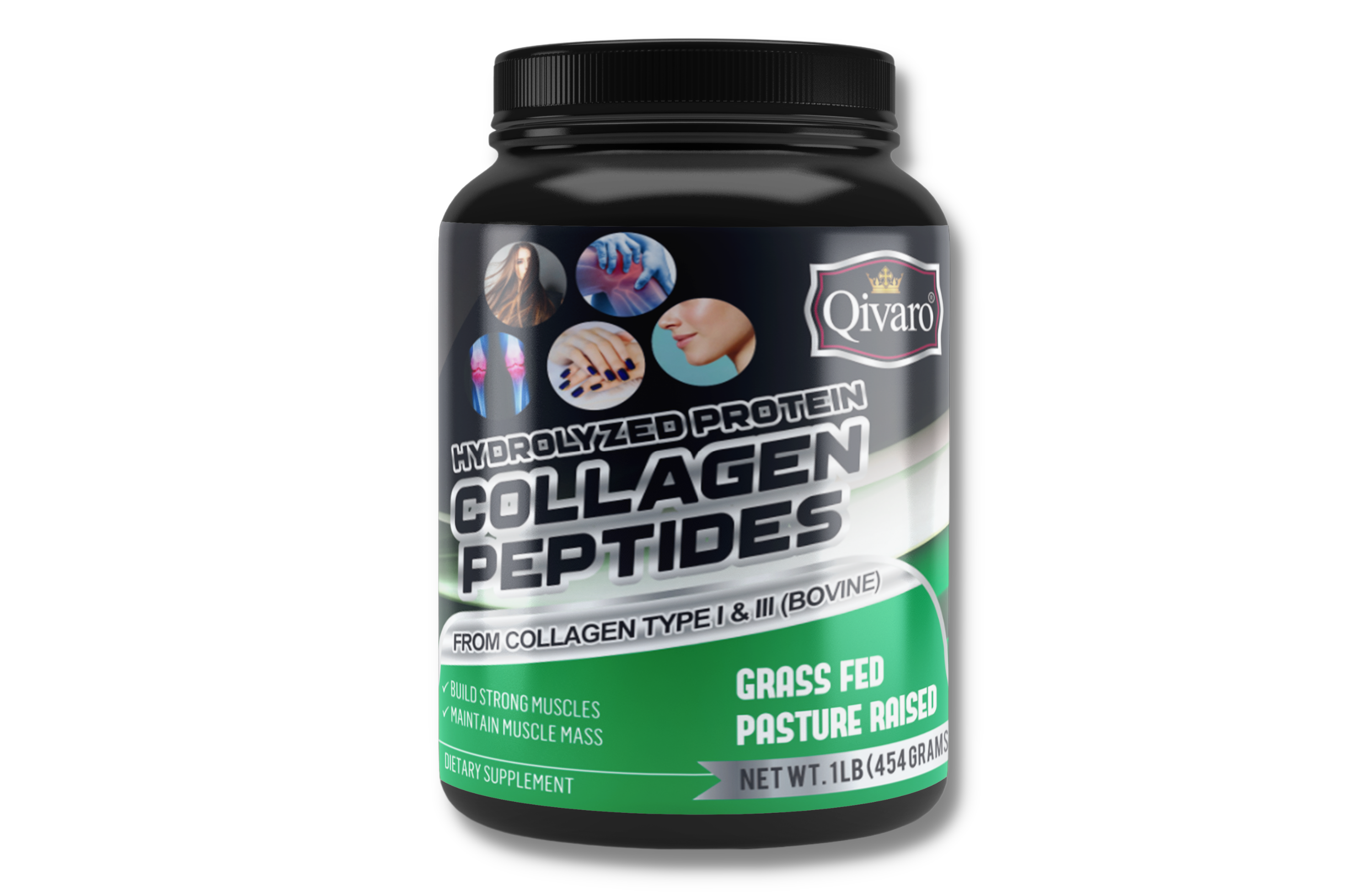 Key Benefits
Improve skin elasticity and radiance
Maintain healthy bones, hair and nails
Maintain joint health and flexibility
Suggested Use
1 serving daily to supplement the diet with additional protein or as directed by a healthcare professional.

For best results, blend with a beverage high in carbohydrates and take between meals or before or suggested use without the supervision of a healthcare professional.

This product is intended to supplement the diet with additional protein and should not be used as a meal replacement.
Caution
Take only as directed. Do not exceed suggested dosage.

Pregnant or nursing mothers, children under 18 or individuals with a known medical condition should consult a physician before using this or any dietary supplement.

Store in a cool, dry place. Keep out of the reach of children. Do not use if safety seal is damaged or missing. 

This product is manufactured and packaged in a facility which may also process milk, soy, wheat, egg, peanuts, tree nuts, fish, and crustacean shellfish.
Disclaimer
This product is not registered under the Pharmacy and Poisons Ordinance or the Chinese Medicine Ordinance. Any claim made for it has not been subject to evaluation for such registration. This product is not intended to diagnose, treat or prevent any disease.
This product has no reviews yet.