Health supplements for everyone
Wellness for the whole family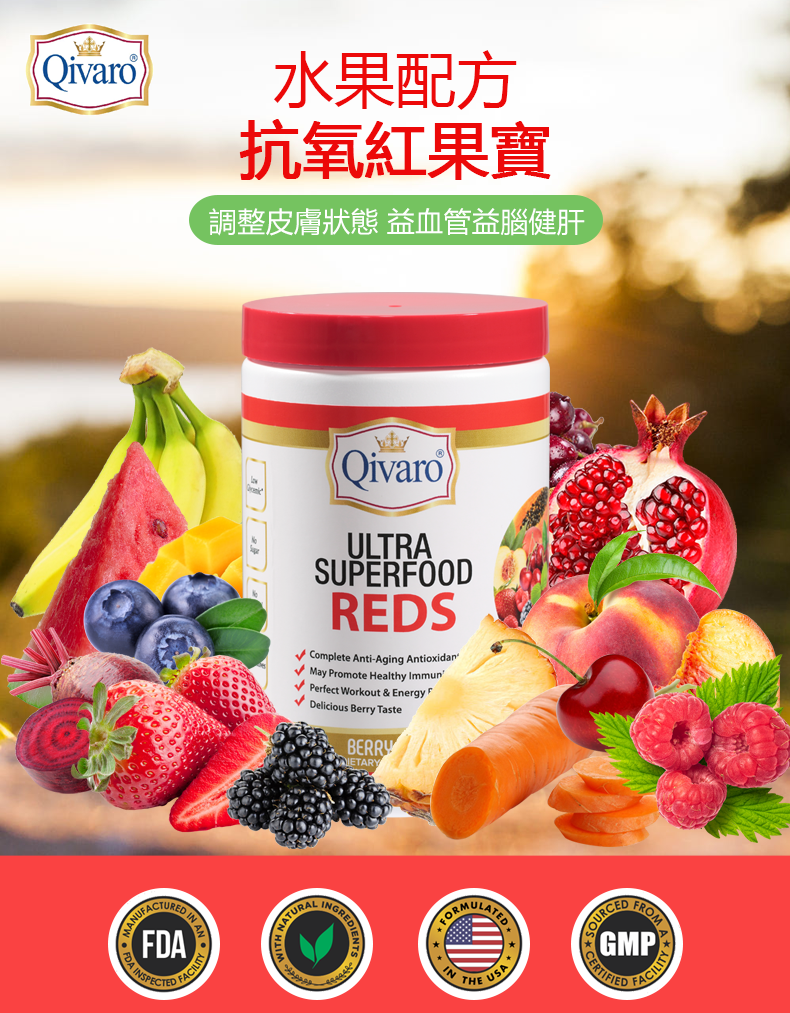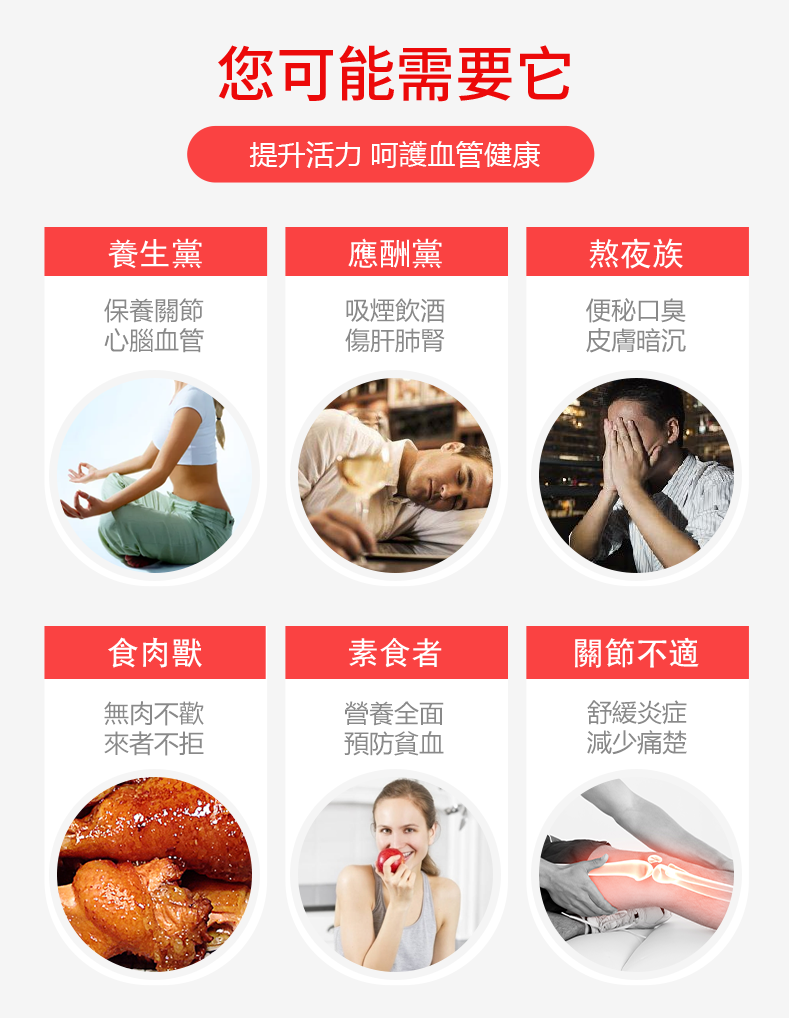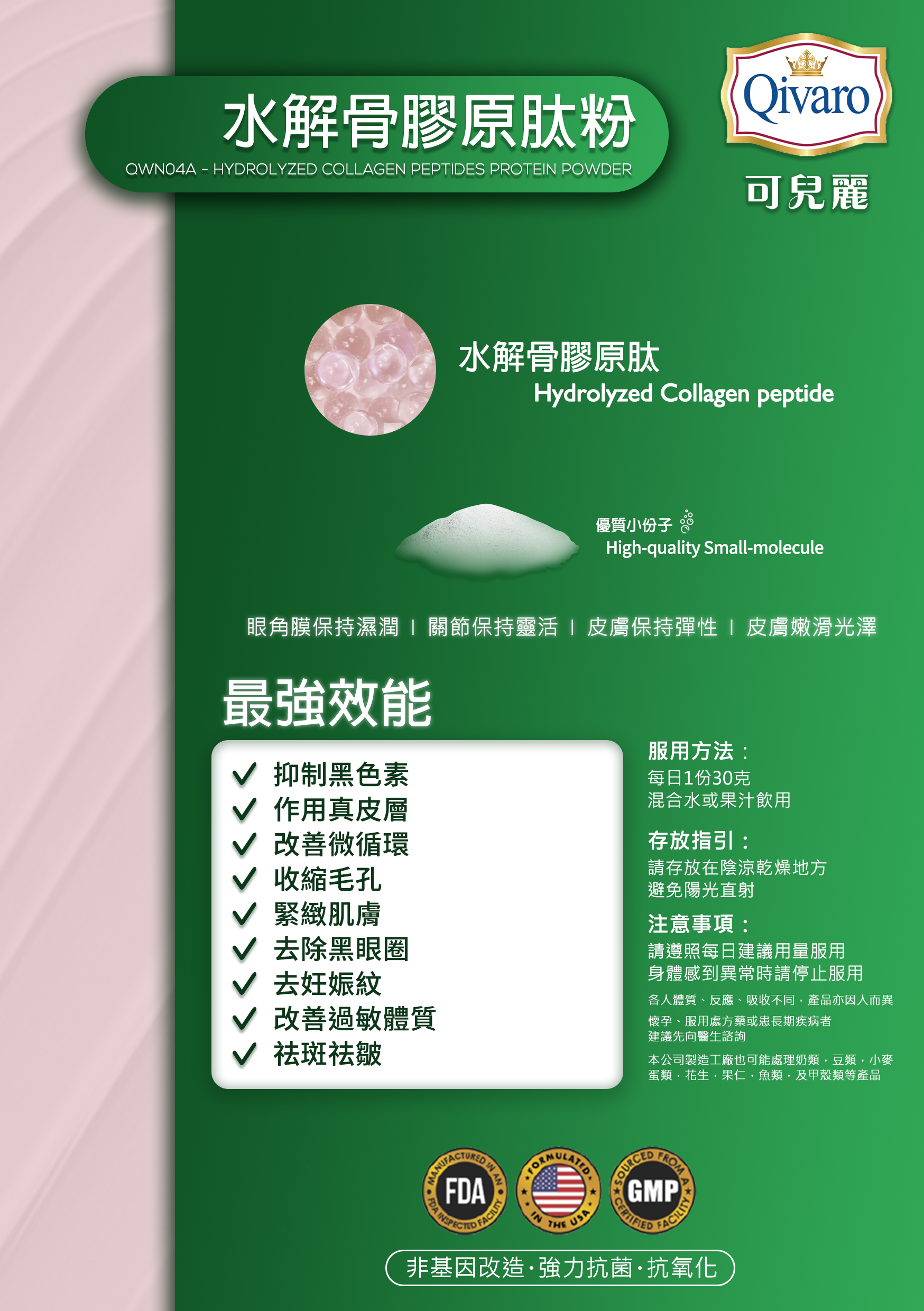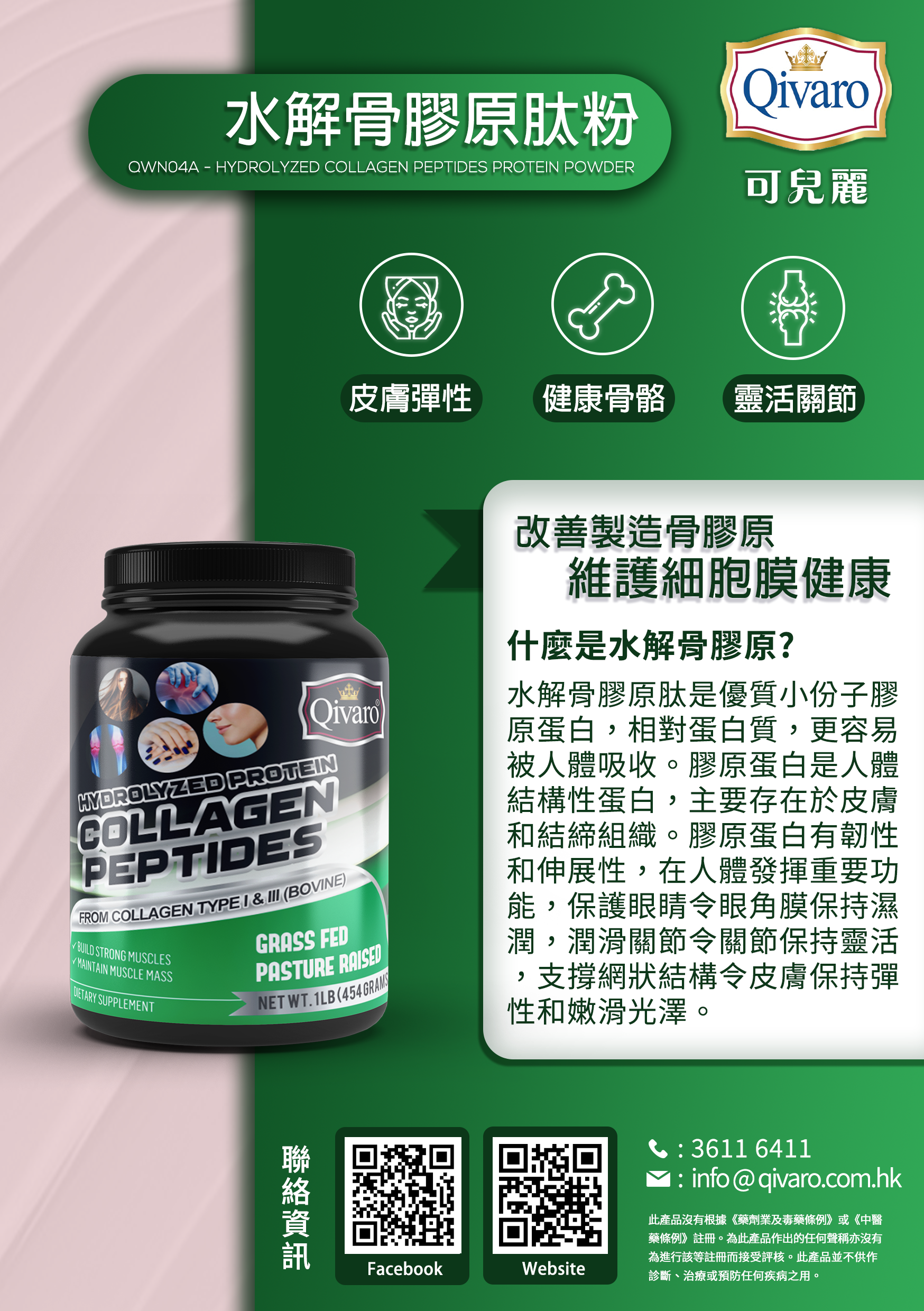 ---
QIVP03 - Ultra-Superfood Reds:
Ultra-Superfood Reds is an antioxidant-rich formula designed to promote overall health. Athletes use it to boost recovery post-workout, as antioxidants help to reduce muscle inflammation. This formula contains many healthy ingredients, including cranberry fruit powder, which boasts disease-fighters like fiber and vitamin C, and acacia tree gum powder, another potent antioxidant. One serving size of Ultra Super Food Reds is 10 grams, roughly equivalent to one scoop. Users can mix the powder into a glass of water post-workout to get their daily dose of antioxidants.
Ultra Superfood Reds is a superfruit blend of strawberries, cranberries, raspberries, pomegranate, and other potent fruits to form a nutritional powerhouse. This superfood drink is packed with antioxidants to help clean up unstable free radicals that damage cells. All ingredients are high in polyphenols, carotenes, and phytonutrient antioxidants. Delicious and nutritious, great for any time - even for post-workout recovery.
QWN04A - Hydrolyzed Collagen Peptides Protein Powder:

Qivaro Hydrolyzed Collagen Peptide is a high-quality small-molecule collagen, which is easier to be absorbed by the body than protein. Collagen is a structural protein of the human body, mainly found in the skin and connective tissues. Collagen is tough and stretchable. It plays an important function in the human body. It protects the eyes and keeps the cornea moist, lubricates the joints to keep the joints flexible, and supports the mesh structure to keep the skin elastic and smooth. The human body's ability to produce collagen will be degraded by age, lifestyle, and environmental pollution. If the human body lacks or does not produce enough collagen, it will cause various problems, such as dry skin, wrinkles, cellulite, various allergies, inflammation, etc. A daily supplement of Qivaro Hydrolyzed Collagen Peptide can absorb high-quality amino acids, help the human body to improve the production of collagen, maintain the health of cell membranes, help the skin maintain elasticity and luster, reduce wrinkles, and protect the health of various joints and connective tissues.
About Qivaro
Rydex Enterprises offers Qivaro Brand supplements that are specially formulated to meet various consumer health needs. These products are manufactured in USA under FDA inspected / registered facilities with cGMP certification.
Frequently Asked Questions
Have questions? Check out our FAQ's for answers as you embark on your wellness journey. Still have questions?
 Contact our customer support.
Always read the label. Follow the directions for use. If symptoms persist, change or worsen, talk to your health professional. Vitamin supplements should not replace a balanced diet.
Our customer support is available Monday to Friday: 8am-8:30pm.
Average answer time: 24h
How do I make a purchase ?

You can browse our wide range of products in the website and add the products into the shopping cart. After adding all the products you need, you may proceed to checkout and complete the purchase. Our products are available at citysuper chain stores in Tsim Tsa Tsui, Harbour City, Causeway Bay Times Square, & Shatin New Town Plaza. Also, at 6 locations of LOG-ON chain stores. 
What kind of payment methods does Qivaro accept?

We accept all major credit card through Paypal Express Checkout, including Visa, Mastercard, Discover, & American Express. You may also checkout by logging in with Paypal or as a guest.
How do I track my order history?

The tracking information is available once you logged in as a member and will be emailed to you.
How do I know if I have successfully completed my order online?

After successfully placing an order, you will receive an order confirmation email sent to your registered email with order details.

If you still cannot receive any order confirmation, please make sure you are entering a correct email address;

OR check "Junk Mail" Section;

OR contact us at info@qivaro.com.hk
What if I received damaged/defected items?

If you receive a damaged or defective item, contact a Customer Service Representative within 10 days of delivery at info@qivaro.com.hk.

Please supply the customer service agent with your order number and product name from the original confirmation e-mail. The customer service agent will also need your e-mail address and phone number. QIVARO is committed to make every reasonable effort to replace the item in a timely manner. 

The item must be returned, unused, and in original boxes if applicable, to ensure credit or exchanges.

If you receive a damaged product, you must be able to provide us with a photo of the damaged product, so that we can file a claim. If you cannot provide us with a photo or other proof of the damage, we may not be able to offer you a refund or replacement for your product. 

We do not accept returns or refunds on products that have been opened and/or used. Some sale items are short-dated or may have been discontinued by the manufacturer. You will be notified if a product is short dated, but not necessarily if it has been discontinued.
Our customer support is available Monday to Friday: 8am-8:30pm.
Average answer time: 24h