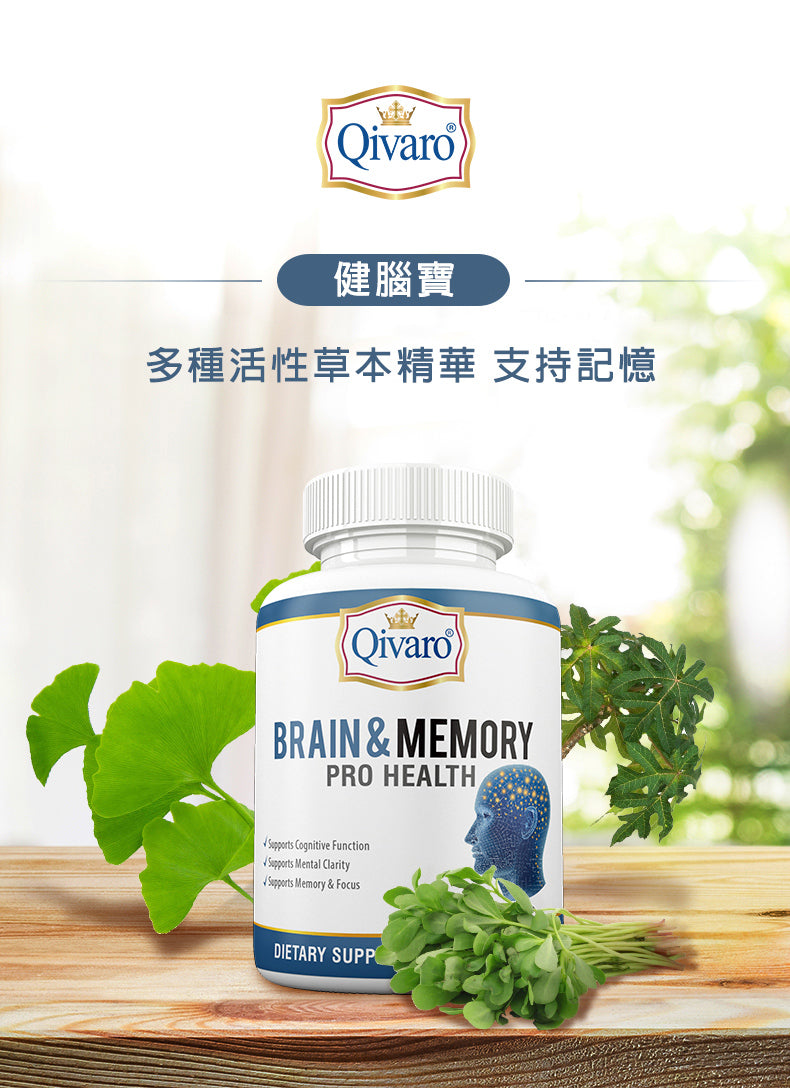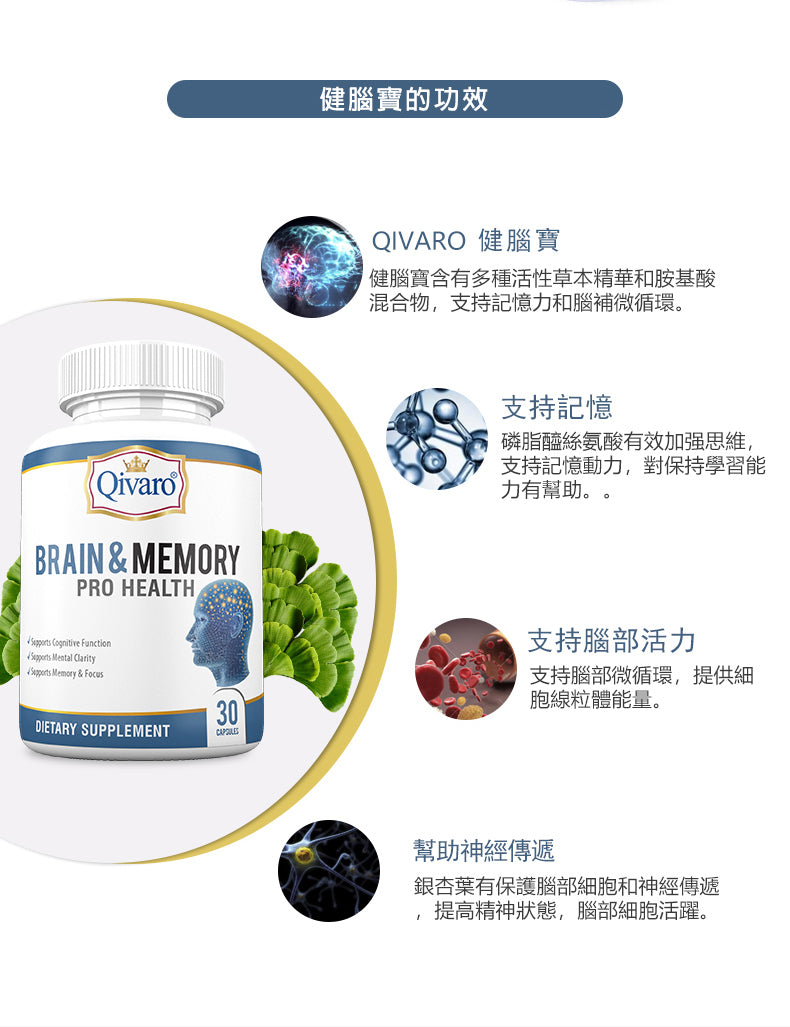 Combo 3-in-1 Pack: QIH11 Brain & Memory
---
Brain & Memory Pro Health is a nutritional supplement containing a considerable amount of Ginkgo Biloba Leaf extract, Huperzine A, and Vinpocetine, as well as other key ingredients to enhance memory.
Ginkgo Biloba is a natural herb that is used to improve memory and concentration by increasing blood flow to the brain. Ginkgo happens to be one of the top selling herbal extracts, due to its proven effectiveness as an antioxidant and memory booster. Huperzine A is an extract from a moss growing in China called Huperzia serrata. This medicinal herb has been used for centuries to improve memory and cognitive function. Vinpocetine, an extract of the Periwinkle plant, increases blood flow to the brain and protects the brain from stress, toxins, and aging.
Key Benefits
Supports Cognitive Function
Supports Mental Clarity
Supports Memory & Focus
Suggested Use
1 capsule taken 1 to 2 times daily preferably with meals or as directed by a healthcare professional.

Avoid use in patients at risk of bleeding, taking anticoagulants, or with clotting disorders, based on case reports of bleeding.

Discontinue use 2-3 weeks prior to some surgical and dental procedures due to increased risk of bleeding.

Avoid use in couples who are trying to conceive, based on theoretical reduction of fertility.
Caution
St. John's wort may contribute to photosensitivity resulting in skin irritation and redness in persons exposed to strong sunlight or tanning booths.

Take only as directed. Do not exceed suggested dosage.

Pregnant or nursing mothers, children under 18 or individuals with a known medical condition should consult a physician before using this or any dietary supplement.

Store in a cool, dry place. Keep out of the reach of children. Do not use if safety seal is damaged or missing. 

This product is manufactured and packaged in a facility which may also process milk, soy, wheat, egg, peanuts, tree nuts, fish, and crustacean shellfish.
Disclaimer
This product is not registered under the Pharmacy and Poisons Ordinance or the Chinese Medicine Ordinance. Any claim made for it has not been subject to evaluation for such registration. This product is not intended to diagnose, treat or prevent any disease.
This product has no reviews yet.